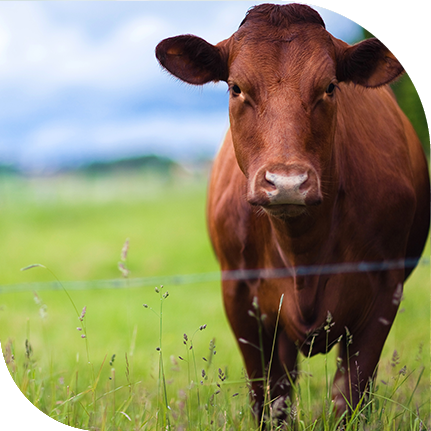 Your solution for the control of House, Face, Stable and Horn Flies
Complete the form below to begin your order and we'll get in touch!  
Horn flies are one of the most economically detrimental pests for the cattle industry, with an average of $1.8 billion in economic damages per year. These small, black flies remain on the cattle almost continuously and use their piercing bite to draw blood, which is their only source of food*.Unfortunately, flies have developed resistance against pyrethroids, the active ingredient used in ear tags which is the most common way to control horn flies on pasture cattle.
*https://newswire.caes.uga.edu/story/8792/horn-fly-research.html
Pertinent proposes an elegant solution to control horn flies, that should constitute the
cornerstone of any Integrated Pest Management program. 
HerdGuard breaks the life cycle of insects by preventing eggs, larvae,
and pupae from maturing to the biting adult stage in the life cycle. When the cattle eat feed or lick a tub or block treated with HerdGuard, the IGR passes through the animal and into the manure, where Horn Flies lay their eggs.  Exposed pupae can't develop into biting Adult Flies.